Specialty Applications
Specialty applications for MEWPs with award winning designs unique to MEC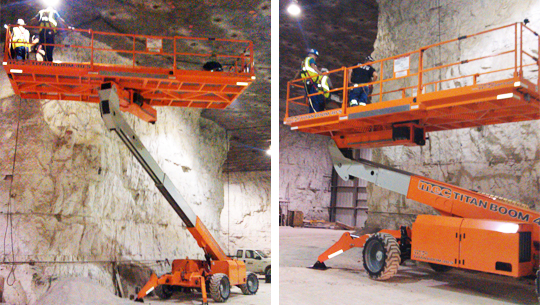 MEC Atlas Mining Boom
The Atlas Mining Boom was designed specifically for the requirements of the mining industry with a focus on improved work safety. Uses include maintenance roof bolting, scaling, utility work along with rib wall, conveyor maintenance, screen replacement on surface crushers, conveyors, etc. and surface work on structures and building maintenance.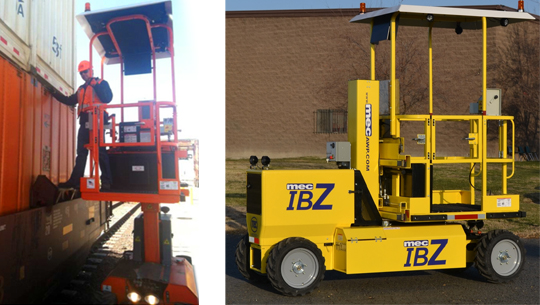 MEC IBZ Rail Cart
The CMEC IBZ was developed for improved work safety at inter-modal operations in wide span crane facilities where the lanes are narrow. This cart is specially designed to access narrow lanes, elevate and side shift a single operator for easier and safer positioning, be easy to maneuver, quiet and fuel efficient with the added bonus of providing shade and reducing operator fatigue for climbing. The CMEC IBZ has been adopted by four Class 1 rail roads in the U.S.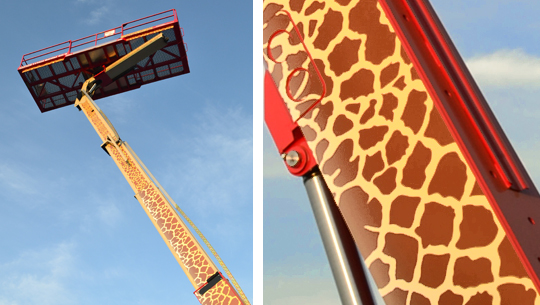 That's a Wrap
When your Titan Boom is working on a zoo expansion construction project, it can help to have it Giraffe wrapped to blend with the local residents.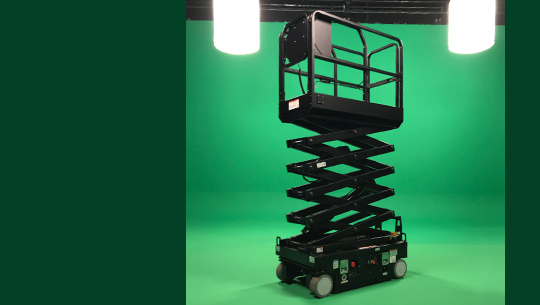 Now That's Entertainment
MEC's full line of product is available in matte black custom color for use at any on-set applications. The Micro 19® featured here and all MEC Micro Scissors are particularly suited with their small footprint.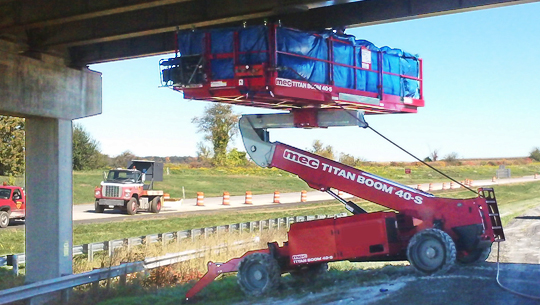 Bridges and Freeway Overpass
The Titan Boom is uniquely suited to improving productivity on jobsites requiring workers and materials with a large workspace while working at height on challenging terrain. With 4,000 lbs. platform capacity the Titan Boom can replace multiple booms for the same application or a boom and telehandler together.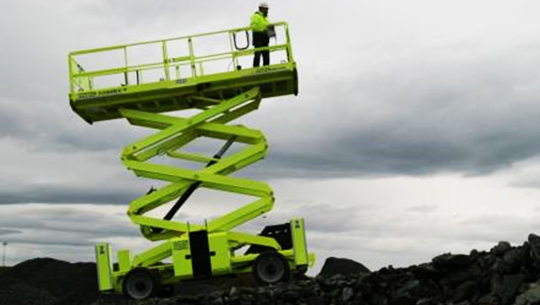 MEC Tunnel MEC 3392RT-T Scissor Lift
The MEC 3392RT-T was designed specifically for the requirement of tunneling applications and has been successfully utilized most prevalently in Norway. With lower height and faster speed requirements that the standard 92 series scissor lifts, this model meeting the tunneling needs without compromising the benefits of an ultra-deck scissor.