Innovating Better Solutions
MEC delivers on its mission of A Better Solution through engineering that captures ever-emerging market opportunities and differentiates for MEWP products through a continuous focus on safety, innovation and total cost of ownership.
Safety Innovations Unique to MEC
---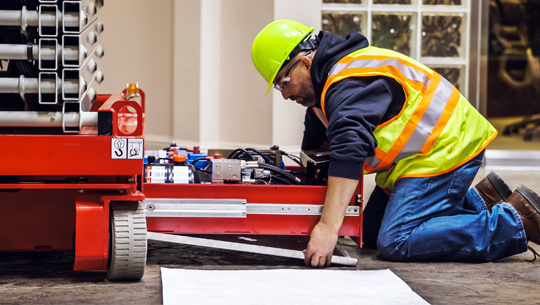 Integrated Leak Containment System® (LCS)
Patent Number 11,112,060
LCS is a system of trays integrated to contain leaks and protect flooring while not interfering with safe machine operation.
Integrated Design
Safer Functionality
Unrestricted Operation
Optional on all MEC Slab Scissor Lifts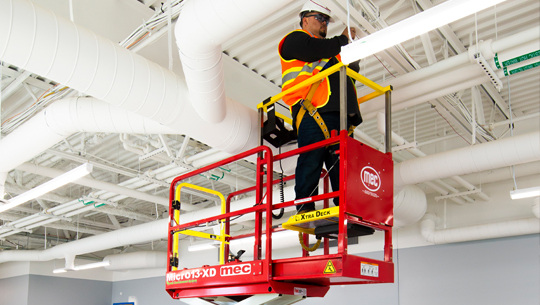 Xtra-Deck® (XD) Micro Models
Patent Pending
Xtra-Deck® is there when you need it and folds up when you don't.  The additional 20 in. (51cm) working height allows for safe access through ceiling panels.
Pull -Down Xtra-Deck® with associated telescopic guardrails
Deploys or Stows in Seconds
Standard on MEC Micro 13-XD 

and Micro19-XD

 Slab Scissor Lifts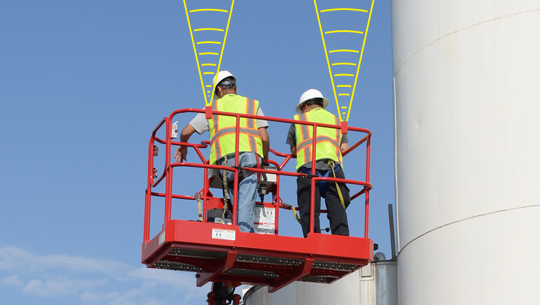 Proactive Platform Safety System® (PPSS)
PPSS is a proactive solution that warns MEC operators of an overhead hazard to mitigate collision and entrapment.
Ultrasonic Sensors
Collision Mitigation
Selector Switch for Warn & Stop or Warn Only
Optional on MEC Booms and most Slab Scissor Lifts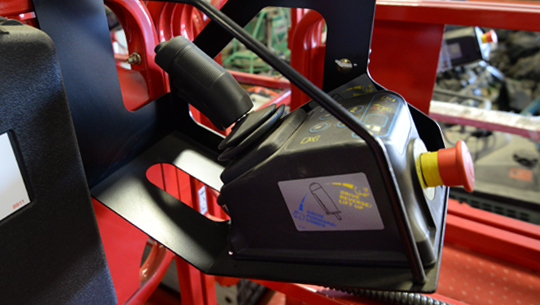 Lift Control Orientation
The control box on all MEC machines is angled away from the operator so potential entrapment situations are mitigated by a resulting downward movement.
Angled Lift Control & No Foot Switch on Booms
Comfort and Mobility
Safety Time-Out
Standard on all MEC Booms and Slab Scissor Lifts
Featured for Differentiation
---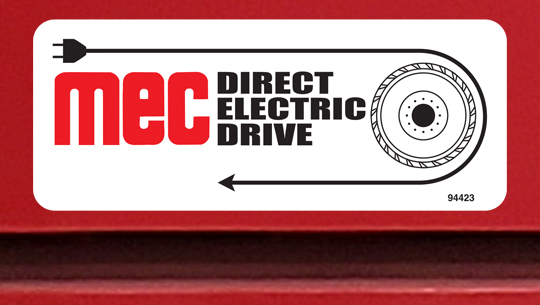 Direct Electric Drive Scissor Lifts
MEC's electric scissor lifts are powered by direct electric drive for high efficiency, better performance and higher product residual value.
Significantly Longer Times Between Battery Charges for Extended Duty Cycles – Typically 2 to 3 times longer
DC Drive Motors for Smoother, More Precise Controls
Quiet Operation for Confined Areas
No Hydraulic Leak Points on Drive
Standard on All Electric Slab and Midsize RT Scissor Lifts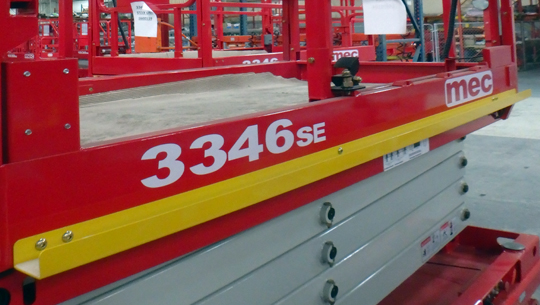 Integrated Sheet Material Tray
MEC's integrated sheet material tray is designed for greater productivity, reduced fatigue and increased safety while meeting or exceeding the requirements of applicable standards.
Manufacturer Approved vs. Jobsite Addition
Stability Requirement Confirmed
Standard on select Slab and RT Scissor Lifts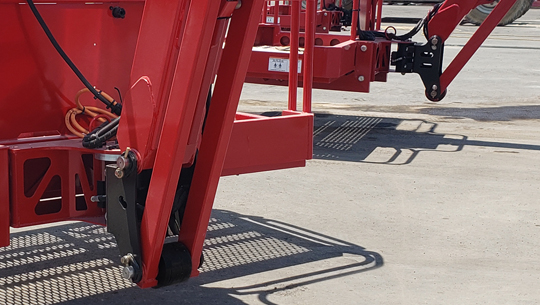 MEC's Signature "Big Black Wheel" – Jib Terrain Guide
MEC protects the jib and platform from damage by including a nylon roller wheel at the end of the jib.  This roller wheel relieves forces that would otherwise cause damage.  Standard on all MEC Telescopic Booms.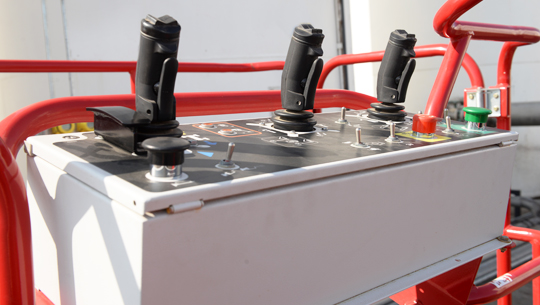 MEC's No Footswitch for Safer Boom Operation
MEC Booms are controlled without the use of a footswitch for better maneuverability, greater range of motion and safer operation.
3 joystick controllers, each with an enable switch
Better ergonomics from no footswitch allows the Operator a posture that enables better visibility, sturdier stance and fewer distractions
Reduced entrapment risk
Standard on all MEC Booms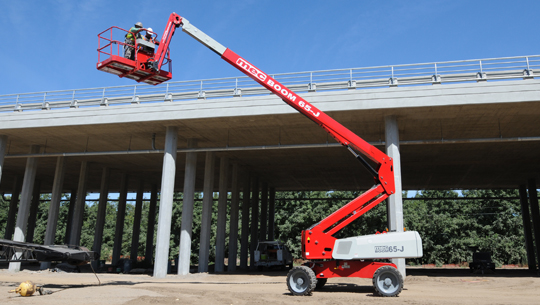 MEC's 2-Section Boom Operation
Sometimes less is more and MEC's 2-section boom exemplifies that compared to 3-section booms.
More abuse tolerant
Lower maintenance than a 3-section boom as it avoids:

Wire rope or chains in the pulley system and the need for inspection and periodic re-tensioning
The complexity of parts associated with sheaves and boom safety locking mechanisms
The limit switches often integrated to detect a slack rope or chain
Half as many wear pads as a 3-section boom

Standard on all MEC Booms